Long Distance Move
June 1, 2017 @ 9:00am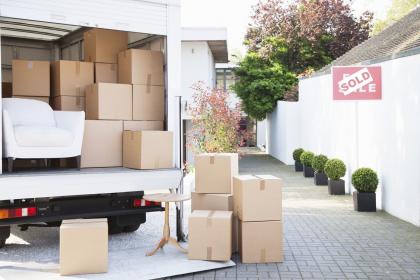 The technicalities of a long-distance move.
Bird's Moving and Storage will co-ordinate with United Van Lines and partners to make sure your goods arrive on time, safely, with smooth travelling on the way.
It's moving day.
Your Bird's Moving & Storage expert crew arrives, ready to load your precious home goods into trucks or containers and deliver it safely to your new home.
Maybe that's across town; maybe that's in another province; perhaps, it's even in another country.
Regardless of distance, the basics of each move are similar. It's the logistics surrounding longer distances that can be a little frightening, especially for customers who may not have moved before.
There are ways to alleviate your worry, however: Bird's Moving and Storage experts will help you with the planning, so details are laid out in a comprehensive way, contingency plans are made, and contact information is provided for our customer for each step of the move.
If your move involves long distances between the "out" and "in" phases, it means your home goods will spend some time on the road (or, for very long distances, possibly on a container ship) before arriving at the final destination. At move-in, local United Van Line partner crews will take the same care as when Bird's crews moved you out of your old home.
One question you might be asking, is "how do my goods travel when I'm having them moved to another country - perhaps overseas?"
For longer distances, Bird's sometimes employs its United Container Service — this is especially useful for goods travelling out-of-province or in excess of 500 miles.
Container moving offers unique benefits in that your goods are safely and securely stored; short-term storage is available within the containers; delivery can be delayed up to 30 days; containers are trackable, and United Van Lines has access to more than 50 depots and storage sites to serve its customers.
Bird's even offers an "exclusive use" option: For an extra charge, when possible, your possessions can be kept separate from other shipments, in your own container.
Whether you choose traditional van or container service, Bird's Moving and Storage staff have the skills to help you plan some smooth moves.
With our commitment to customer satisfaction, we wouldn't have it any other way.
Bird's Moving & Storage is located at 10 Seapark Drive, St. Catharines. Give us a call at 905-682-2646, 1-800-263-2479, or contact us via the website, HERE.
Comments