Moving far away? Let us help get your car out there too!
October 2, 2017 @ 1:27pm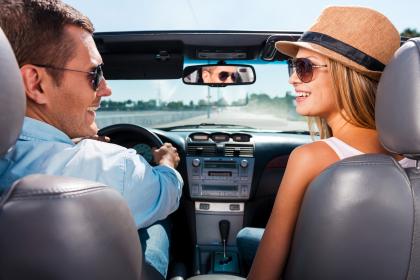 One question our Bird's Moving & Storage planning experts get asked – often – is this:
"I'm moving to another province or to the U.S. … Do I have to drive my car there, or can you take it, too?"
The short answer to this question is yes: We utilize a dedicated auto-shipping service. Bird's planning experts can make arrangements to have your car shipped separately, using one of our third-party car-carrier partners at great rates.
The basics of a move, even when a car is included, are the same whether you are moving down the street, or to another country: Bird's experts help you determine the type of moving arrangements needed. Our team and 3rd party vehicle carrier arrives on the specified day to load your goods, using our tried and true methods for protecting your possessions during transportation as well as your vehicle. Next, we either store your goods to await delivery, or directly transfer your belongings to their new location. Our team unloads them, with your direction to ensure items are placed where you require them.
For longer distances, Bird's sometimes employs its United Container Service — this is especially useful for goods travelling out-of-province or in excess of 500 miles and you have not purchased your new home yet and need some time to bring things together.
There are certainly benefits to transferring your belongings via container service: Your items remain safely and securely stored, short-term storage is available within the containers, and United Van Lines has access to more than 50 depots and storage sites to serve its customers worldwide.
Is it time to start planning your relocation? Let Bird's Moving & Storage show you our ability to give you a seamless move!!
We are located at 10 Seapark Drive, St. Catharines. Give us a call at 905-682-2646, 1-800-263-2479, or contact us via the website, HERE.
Comments