The Ultimate Guide: Packing Materials 101
October 1, 2018 @ 12:00am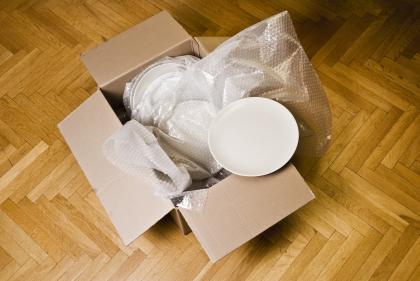 Packing materials are a major component to any move. When you're planning your move in Niagara, you can rely on Bird's Moving and Storage to provide you with premier packing services.
Packing can be a time-consuming project. Additionally, if you don't use the right packing materials, it can lead to disappointment as you open boxes only to discover that some of your most valuable items were broken during the move. One of the best ways to prevent this from happening is by learning more about how Bird's takes a proactive approach using a variety of packing materials as well as premier techniques.
No Cost Packing Materials
Bird's does try and supply used packing materials, when available, that are provided to clients at absolutely no cost. It is a commitment designed to ensure that all of your goods and furniture are packed properly for your move. This effectively helps save you money and keep everything safe during transport.
Protecting Your Valuables
Valuables can range from TVs to chandeliers; at Bird's, we understand the importance of handling fragile valuables with the utmost level of care. Our crew will take the time required to safeguard against breakage, including using custom crating.
Most of the time, cartons will protect your belongings, but where cartons might fall short, an in-house wooden crating option is always available. Whether you have a stained-glass window that has been passed down through the generations or a newly purchased flat screen TV, we know how to handle it carefully so that it arrives unbroken to your new location.
Full Pack and Unpack Services
Life gets busy and you don't always have time to pack up all of your belongings before moving day. Plus, you may not know the first thing about packing glasses, dishes, and other breakables throughout your home. When you rely on Bird's, moving company professionals will come to your home or business to take care of all the packing. Included in the cost of packing is the usage of our materials as well!
We will methodically box everything up, tape up the cartons, and label contents. Once everything is moved into your new place, you can even request unpack or debris pickup services. We will send our moving company professionals to unpack everything, place it in the desired location, and then remove all of the packing materials so that it's one less thing for you to worry about. Or if you prefer to unpack yourself, you can schedule a debris pickup at a later date to help clear out all of those empty cartons!
Bird's is committed to the highest standards when working to protect your valuables. We know that protecting your household goods is critical and that is why we use proper packing in preparation procedures every step of the way. We take the time to hire the best individuals and then train them in order to create packing teams that we send out to your home or business. We also use special preparation techniques as well as a variety of new materials to ensure that everything is protected. This way, everything remains in the same condition from the time it's packed until the time it arrives at your new home.
From the heart of the Niagara Region, Bird's Moving & Storage will provide you with the high-end, high-quality moving services you're looking for. Packing requires a certain level of expertise that you won't find with just any mover. We have qualified, trained packers who will handle the contents of your home or business with a great level of care. Contact us today to learn more about our full-service moving.
Comments