Best Strategies for Storage During a Move
March 1, 2019 @ 12:00am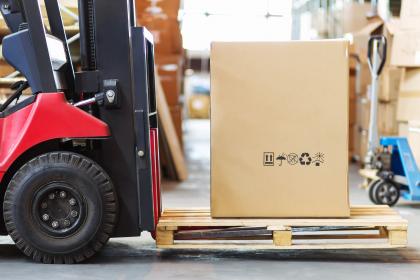 Lightning does strike every now and again - especially with real estate. If you feel like you just took a direct hit because you signed a contract to sell a house you thought would sit around until the spring market picked up, pick yourself up and plan a strategy for moving on an accelerated schedule. Selling your house is great news, and a huge stress off your mind - but if your new house isn't ready yet, there are new stresses to deal with. Fortunately, Bird's Moving and Storage is here to help you through the entire process - packing, moving, and storage.
Secure Storage
Here is the reality - unless lightning strikes twice, you're going to be in some sort of temporary housing for a few weeks or months. It could take several months to find your new house and get moved in. If you're building, you have a better idea of your time frame, but you still need to either bunk with family or rent an apartment until the house is ready. Regardless, you're going to be a bit unsettled for a while, so finding a temporary house or apartment is the first thing you should do once you realize you have a solid buyer.
You will save yourself a lot of heartache when you go ahead and plan to put some, or most, of your belongings in storage until your new house is ready. You'll feel even better when you hire a professional moving company. Full-service movers not only bring a crew and truck on moving day, but work as your partner during the entire process from packing, to loading, to taking your belongings into storage, and doing it all over again when you're ready for your final move. You'll also want fully monitored and secure storage facilities, with space available for boats and other toys.
Storage Tips
Assume you'll be using storage for three months. Here are some general tips on what you should plan to store; of course every situation is different and it's not one-size-fits all. Are you going to a furnished house or apartment? How many bedrooms and bathrooms will you have? Does the new place have a garage or basement? Before you start trying to determine what to store, you'll need the details on your temporary living situation.
Things to store:
Out of season clothes
Extra bed linens, towels
Dishes, glassware, cookware
Kitchen stuff
Books, toys, sporting equipment
Furniture and accessories, artwork
Lawn equipment, tools, garden furniture
Boats, motorcycles
Area rugs
Holiday decorations
How to Pack for Storage
Packing for storage is not really any different from packing to move. If you've hired professionals to pack for you, let them know what's going to storage up front so they can sort accordingly. Valuable and breakable items are wrapped and cushioned against breakage, and boxes are labeled accordingly for their projected destination location.
Mini storage units have their place, normally being affordable and regularly accessible, but they do have their flaws. Larger units are normally outside, subject to weather drift under the door. They are also prone to mice taking up residence in those units. Palletized warehouses on the other hand avoid the issues stated above. Bird's, for example, utilizes a palletized system. Your belongings are put into large wooden crates, they are separate from all other lots keeping your belongings safe. it is private access only, meaning no one will be interfering with your storage lot. They typically have some type of climate control in place (ex., heat, dehumidification, etc), removing the chance your belongings will be damaged. 24/7 security helps keep your belongings safe, and of course, to round things off, a professional pest system is in place just to ensure there are no issues with rodents or insects.
Access Your Belongings
If you have chosen a mini storage option, we recommend that you leave belongings that you may need access to near the front of the unit. If you are utilizing a palletized warehouse, you will need to set up an appointment for an access-to-warehouse, and go through your belongings that way.
Moving is pretty stressful on it's own, but moving before you're logistically and emotionally ready is stress times ten. Let the experienced pros at Bird's Moving and Storage ease some of that stress.
Comments