United Van Lines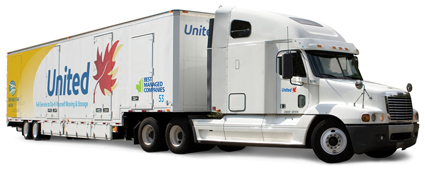 Bird's Moving & Storage has been a member of United Van Lines since 1959.
United Van Lines is Canada's largest network of moving companies and the only Canadian van line that is owned and operated by its members.

Making the move to a new neighborhood? Whether it's down the street or from coast to coast, relocation is rife with stress and hassles at every turn. United Van Lines, a network of full-service residential moving companies in Canada, works with homeowners to make every step of the process as easy and efficient as possible, with superior solutions that make customer convenience and care a top priority.
United Van Lines are committed to providing you with 'A Higher Standard of Care'. That means that when you entrust your move to United Van Lines you can count on receiving genuinely caring, truly professional customer service - from start to finish. So when you make your next move, make the smart decision and choose United.