International Moving
Moving overseas can be both intimidating and exciting. There is the prospect of seeing new places, becoming acquainted with people from different cultures, and learning customs different from those of your native country. Nevertheless, there are understandable anxieties particularly about the safe handling of one's personal possessions.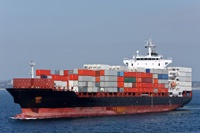 The key to an uncomplicated international relocation is "pre-planning"-taking the guesswork out of moving by reducing it to a series of manageable, scheduled events. UniGroup Worldwide UTS has prepared a comprehensive guide as your road map to the planning necessary from start to finish for a trouble-free overseas move. It lists the steps to be taken, the special documents you will need and where to obtain them, and suggestions for getting settled abroad.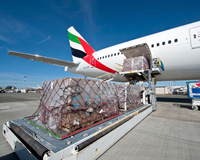 You will find Bird's Moving & Storage very helpful as you plan your move. They are specialists whose experience in overseas moving assures safe, dependable transportation of your valued possessions. At destination, a UniGroup Worldwide UTS's overseas partner will assist in the efficient passage of your belongings through customs to final delivery in your new home.

At UniGroup Worldwide UTS, customer satisfaction is our main concern. We've proven this commitment during more than four decades of overseas operations. Thanks to careful attention to detail and a menu of services designed to help families face every aspect of an international relocation, UniGroup Worldwide UTS has remained a pioneer and leader in the industry while assisting tens of thousands of families every year. Our worldwide partner network is equally dedicated to delivering the same superior service across the globe. We hope you will give us the opportunity to assist you when you move internationally.