Corporate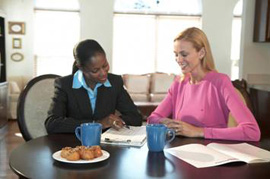 Bird's Moving & Storage has extensive experience in relocating your valued employees anywhere in the world. Our highly trained personnel understand that providing your employees with an efficient and stress free moving experience is one of their top priorities.
We at Bird's fully believe that high quality service in conjunction with extremely competitive pricing is the cornerstone of being a top corporate relocation moving company. Our goals are the same as our corporate clients which is to relocate their employees in a high quality seamless manner that allows the employee to focus on their new responsibilities and to quickly become productive in their new position.
Our staff will almost become a member of your staff by closely adhering to your relocation policies and recommending time and cost efficiencies as they become apparent. Our objectives will be identical when your employees have to relocate.
Through our membership with United van Lines we are able to arrange the relocations of all our corporate clients employees from and to any locations in the world.