Frequently Asked Questions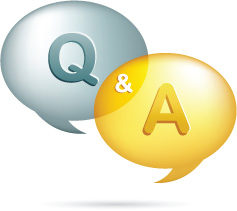 The biggest challenge
Is to do the job efficiently and minimize down time.
The earlier, the better. It's wise to give your moving company from four to six week's notice, if possible. The more lead time you can give, the more likely we will be able to meet your preferred delivery schedule.
The number of years a mover has been in business is usually a very good indicator of how good they are at keeping their promises. When it comes time to plan your move, do your research. Check references if you can, contact the Better Business Bureau. Drive around and check out the mover's facilities and don't base your final decision strictly on price.
Moves are performed during any day of the week. However, moving during the last week/weekend of the summer months are typically the busiest.
If for some reason you need to re-schedule your move please contact your moving consultant as soon as possible to discuss the changes with them.
Local moves are normally charged by the hour, and long distance moves by the weight. To estimate the cost of a move, Bird's has trained and qualified moving consultants available to come to your home, perform a free visual survey and provide you with a moving quote within 24 hours.
Yes, we ship a variety of automobiles, trucks and motorcycles on the moving van or via a qualified 3rd party.
Yes, packing material is available to our customers to be purchased at our office.
Your moving crew will disassemble and reassemble your large furniture items such as bed frames, desks etc. Smaller items such as dressers, night tables, etc. do not need to be disassembled.
Any items that are not packed into cartons will be wrapped in quilted furniture pads to ensure that they are protected. Stainless steel items will also be wrapped in micro foam for extra protection.
Before loading or delivering your goods all of your floors will be protected with floor runners.
Yes we do. However, we do not accept liability for plants damaged by frost, poor packing or adverse conditions. Plants are shipped at your own risk.
Yes. As a matter of public safety, the government restricts the transportation of dangerous goods. Some prohibited items include: gasoline, propane tanks, oxygen tanks, fire extinguishers, ammunition, and some cleaning supplies. Please inquire with our consultants about a complete list of Dangerous Goods.
All gas appliances must be serviced by a licensed technician. It is important to remember that appliances or mechanical equipment not serviced by a professional travel at the owner's risk for internal damage. It is your responsibility to clean out the fridge and stove prior to servicing and to ensure all appliances are completely emptied.
The dispatcher will contact you one business day prior with the crew's arrival time. If your residence has access time restriction or elevator reservations please advise your consultant and they will coordinate your move accordingly.
It is recommended that you are present for all phases of the move. If you cannot be present during each step of the move you will need to sign off on who will responsible for overseeing each phase of the move.
Upon arrival at destination the crew will protect your floors, unload the household goods and place all items as per your instructions.
Local moves are payable in cash, cheque or with any major credit cards. Long distance charges must be paid in certified funds, certified cheque or any major credit cards. Overseas charges must beprepaid by certified funds or cash.
In the event that you are not able to accept your delivery it is important that you advise our dispatcher at your earliest convenience. We will do our best to accommodate your new delivery schedule however this may result in additional charges for your relocation.
We take every precaution to move your household goods without incurring damage. If a claim does arise, please contact our office to speak with our Claims Department Coordinator.