Season's Greetings From Bird's Moving & Storage
December 13, 2021 @ 3:49pm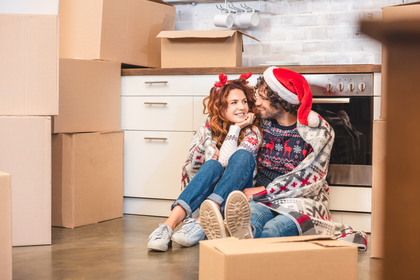 The end of 2021 is just around the corner. What a year it has been! A year of high highs with some lows, but 2022 is full of promise—we can smell it in the air!
We wanted to take this opportunity to express our immense gratitude to our clients who have continued to support us this year.
Since 1933, Bird's Moving & Storage has proudly served the Niagara Region, providing professional residential, commercial, and international moving services at competitive prices. But we would be nothing without our customers who have continued to rank Bird's among the best moving companies in the area and helped us to earn a Better Business Bureau (BBB) rating of A+!
According to United Van Lines, the largest network of moving companies in the country, the number of years a mover has been in business is usually a very good indicator of how good they are at keeping their promises. Our hard work and dedication have earned us the distinction of being United Van Lines' Highest Quality Agent for multiple years!
What is the secret to our success? Trust.
Trust is the cornerstone of our business. Your trust means everything to us, not just because it helps our business to grow, but because it provides us with vital opportunities to reflect on why we are in this business—to provide a seamless and stress-free moving experience for all of our clients.
We understand that moving is a deeply personal experience. We are moving more than just your physical possessions, but your memories and intimate relationships—the things that make up the fabric of your life. Hiring a moving company is a massive endorsement of trust to protect and securely transport your most cherished assets and belongings.
That's why we have, and will continue to, make the customer experience our top priority. But don't take our word for it:
"I wanted to let you know that our move went very well! Everyone worked so hard, and we can't get over how much got accomplished. The guys were polite, courteous, and treated our stuff like it was their own. Thanks again for organizing our move. We've told all our neighbours about how great the movers were and next time we move, we'll be calling you."
- Seta & Antonio B.
"Just wanted to send you a quick thank-you to you and the guys. You did an awesome job and definitely made my moving experience less stressful. I will recommend Bird's Moving & Storage at any opportunity!"
- Sarah E.
"Yesterday was our final move of three office moves involving 102 people! What can I say? Bird's Moving & Storage was absolutely amazing to work with and each complicated move went off without a hitch. Bird's Moving & Storage certainly has a glowing recommendation from Shaw Festival."
- Paddy P., Shaw Festival
Moving can be exceptionally stressful, especially during the holidays. Why risk damaging your belonging, injuring yourself, or incurring additional costs and anxiety? Let the Bird's team take care of everything—packing, loading, unloading, and unpacking—so you can focus on what really matters this season.
Speaking of which…
From our family to yours, we wish you a safe and happy holiday season this year! It is a privilege to be able to celebrate this wonderful time of year alongside our friends and families in the Niagara community, and to provide our moving services to those in need. Whether you are moving across town or across country, let Bird's make your move stress free this winter!
Book a consultation today or give us a call at (905) 682-2646.
Happy New Year and we'll see you in 2022!
- The Bird's Moving Team
Comments