Tips for Moving in Winter
January 3, 2022 @ 12:00pm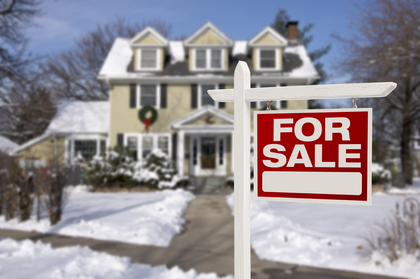 Moving is stressful at any time of year, but it can be especially challenging in winter. While sub-zero temperatures, slippery sidewalks, and snow flurries sound like a recipe for moving disaster, moving in winter can be smooth, efficient, and cost-effective if properly coordinated in advance.
Why Move in Winter?
There are many good reasons for planning a winter move. Winter is considered the "off-season" for moving companies, which usually means less competition when booking professional movers. This is not always the case, however, so it is still a good idea to plan well in advance of your moving date.
Also—since you are less likely to encounter your neighbours outside when it is 30 below zero, moving in winter can also provide a bit of a cushion, gifting you and your family a bit of extra time to get settled before you are being asked to start serving on neighbourhood committees or saying "hello" every time you visit the mailbox or mow the lawn.
But, before planning your big move, there are a few things you will want to consider. Here are some tips for making your winter move glide as smooth as snow:
Watch the Weather
Winter weather can be unpredictable. Clear skies can quickly give way to torrential downpours or sudden whiteouts.
It is important to be prepared for whatever weather might come your way on moving day. Keep an eye on the forecast in the weeks leading up to your move and be prepared to reschedule in the event that a storm blows into town that day.
Clear a Path
"Snow on your moving day" would have been a great addition to Alanis Morissette's hit 1996 single, "Ironic," don't you think?
If it does happen to snow on the morning of your move, though, remember all is not lost. Keep a shovel on hand to clear a path from your home to the moving truck, as well as some salt or sand to prevent slippage. The last thing you want is for yourself or another to slip and injure themselves while carrying something heavy or breakable!
Pack Smart
Cardboard boxes are great for moving. Did you know that some large heavy-duty boxes can support up to 80 pounds?
Cardboard boxes are durable and versatile, especially when double corrugated. In fact, many boxes have been specifically designed to protect against damage from moisture and other elements. But, with that being said, they are not always the best option for use in damp weather.
If the forecast calls for inclement weather that day, you may want to consider more robust alternatives, such as plastic totes, to protect your most valuable belongings. Clothing, textiles, and art can be wrapped in plastic to protect them from moisture, while wood furniture should be secured with heavy blankets or tarps to ensure their safety.
Protect your Floors
With so many people coming in and out, it is inevitable that a mucky mix of mud, snow, ice, salt, and/or sand will end up adorning your floors. The amount of damage that these elements will be permitted to do to them, however, is entirely in your hands!
We advise placing floor mats at all entrances so that anyone coming in and out can tap off excess sludge. Protect wood floors by laying down plastic tarps. For carpets, United Van Lines suggests securing cardboard sheets with small tacks, or you can use carpet masking, which is a film that easily binds with carpet material to protect against damage from paint, spills, and dirt.
We at Bird's Moving and Storage understand the importance of protecting your floors during the moving process. To learn more about the steps our team takes to do so, check out our blog post on the subject here!
Hire Professional Movers
Moving is stressful enough as it is. Do you really want to navigate a moving truck through the slippery streets? Let the Bird's team relieve some of the pressure for you. We offer an array of moving, packing, and storage services to make your winter move a breeze. Give us a call or visit our website to book an in-home consultation today.
Comments