April Showers Bring May Moving Dates
May 1, 2019 @ 12:00am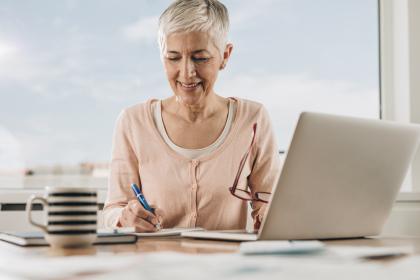 Whether you're moving across the country or just down the road, there is a lot that goes into the process. From planning when and where you're going to move to organizing and packing, it can become overwhelming in a hurry. However, moving doesn't have to be a stressful thing. Through a little planning with your St. Catharines moving company and a few organizational tools to help you stay on track during each stage of the process, your next move can be an enjoyable experience.
At Bird's Moving and Storage, we're here to help you through the entire process. To help with your planning, we've provided a moving checklist to make your move go smoothly so you won't miss a beat!
Pick the Right Moving Day
It's important to hire your moving company several weeks, if not a month or two in advance, especially if you're planning to move during a popular time. You want to make sure your scheduling needs can be accommodated. However, if you have a flexible schedule, you may want to play around with moving dates to get the best option possible. Time of year, staying away from month ends where possible and even a week day more over a weekend move are things to consider.
Plan Ahead
The best way to stay organized throughout each stage of your move is to plan ahead. At least six weeks before your scheduled moving date, take some time to determine what tasks must be completed right away and which can wait until closer to your move. If you think you'll need to plan even further out, start your moving checklist a couple of months in advance instead. Since each move you make can be a little different, trust your instincts and go with your gut.
Check Items Off Your List
Once you've got your moving checklist that shows exactly what you need to do and when, it's important to begin checking things off your list the moment tasks are complete. For example, if you're six weeks out from your move and you've already gathered all donation items and taken them to charity, go ahead and check it off your list. Not only does it feel good to get things accomplished, but removing items from your list can also help you stay on track.
Don't Forget to Delegate
Especially when you're on a time crunch, taking care of everything on your own can be a daunting task. That's why delegating responsibilities is essential for a successful move. Go through your moving checklist and make a note of any responsibilities that must be handled by you and then start assigning everything else to other people involved in the moving process, including your moving company.
Choose the Right Moving Company
A moving company can have a significant impact on your entire moving experience, which is why it's important to ensure you choose a reliable moving company with experience handling a wide range of moving challenges. You want to choose a company that has a positive reputation and provides exceptional customer service. You should also check to ensure all licensing and other criteria are met. The last thing you want is to hire a company that is really just a guy with a truck looking to earn a few extra bucks.
If your moving date is fast approaching, you probably have a lot to do, which is why we've created a free countdown calendar that can help make your move as easy and stress-free as possible. Whether you're moving in a hurry or you've got ample time to plan, Bird's Moving and Storage is here to help. Contact us to learn more about our helpful moving tools or to schedule your move today!
Comments