Celebrating Our Canadian Heritage & The History of Our Moving Company
June 29, 2020 @ 3:47pm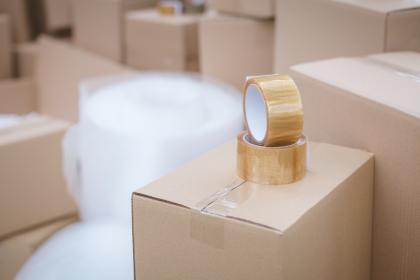 How have you been spending your summer? Whether it's playing outdoor sports, exploring new hiking trails, taking a dip in the pool, or perfecting your barbecuing techniques, there's always special memories to be made during the summer months. We're fortunate to be able to reflect on our many summers as your St. Catharines moving company. Bird's Moving and Storage has spent nearly a century helping members of our community move, pack, and create their own summer memories in and around Niagara. Amidst warm summer evenings and Canada Day celebrations, we love to reminisce about our company's rich history in St. Catharines, and the residents who have supported us since our early days in 1933. Bird's Moving has had the privilege of celebrating Canada Day a whopping 87 times, and we've helped thousands of residents and businesses make new summer memories ever since.
However, our mission to help our customers have a memorable moving experience wouldn't have been possible without our amazing team behind us. Bird's Moving has been lucky enough to employ some of the best movers, managers and associates across multiple generations, and a handful of our dedicated team members have celebrated 30 years with us as valued team members. As July temperatures get hotter and our moving crews gets busier, we can't help but to take a moment to reflect on how grateful we are to live in this great country, and to serve the wonderful residents of St. Catharines.
The Secret to Successful Summer Moves is Our Team!
Business at Bird's Moving has been booming since 1933. Our decades of helping the folks of St. Catharines move have introduced us to exceptional people (and all types of furniture!) and has given us the opportunity to welcome many dynamic individuals to the Bird's Moving family. Especially during spring and summer, the busiest time of year for moving companies, we're always confident in our team's ability to help clients navigate the ins and outs of their move.
Our employees are our experts. In fact, we've been fortunate to employ some staff members for 30 years. The same storage facility manager has presided over our clients' valuables for decades and puts the same attention and care into protecting your household goods as he would his own. His commitment to customer satisfaction, and knowledge of proper storage procedures, has influenced new generations of Bird's Moving & Storage staff, who are equally devoted to creating first-class experiences within the community.
So, why does our long history matter? Well, our status as a veteran St. Catharines moving company means that we've had ample time to perfect our services and to make your life easier!
Our Year-Round Services Include:
· In-home consultations
· Professional pack and unpack services
· Corporate and office moving
· Local and long distance moving
· Long- and short-term storage solutions
Don't spend your summer stressing about planning and packing your move: Our services can be adapted to suit your needs and your schedule, so that you can celebrate Canada Day in the comfort of your own home, not surrounded by boxes! With an experienced consultant to guide you through the moving day process, and to assess the right size moving crew to move your home or office, you'll benefit from the quality and history of our crew's time-tested methods. No matter what assistance you need, Bird's Moving is the St. Catharines Moving company that can deliver.
Bird's Moving Has been a Proud Part of St. Catharines for Generations
We want our team to feel like your team. Bird's Moving has been in the same family for many generations and these core values of honesty, integrity and excellence translate to our business. With special services to suit many demographics, generations and seasons, you can make our family's history a part of your family's summer memories. Contact us to book a consultation today, learn more about our services and make this summer's move a memorable one instead of a messy one!
Comments