Meet Our Affiliates: Here Are A Few Partners That Help Bird
September 1, 2020 @ 4:14pm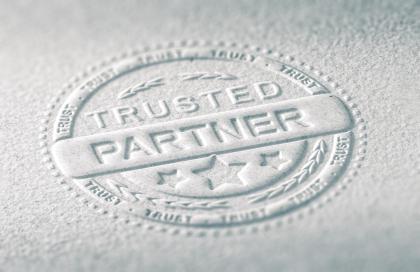 Have you even seen those award-show speeches where the recipients thank a long list of people who have helped them achieve success? Well, that's exactly what we're about to do. And, just as it takes a village to raise a child, it takes a whole host of community members, customers, and partners to help a business reach its full potential. Our success as a St. Catharines moving company would not have been possible without the outstanding connections we've made in Niagara and beyond!
Our Canadian affiliates include the Canadian Association of Movers (CAM), the Better Business Bureau (BBB), and we've been lucky enough to liaise with some global team players, like United Van Lines and Air Miles Reward Miles, to help individuals not only find their dream home but also make their move as stress-free as possible.
Improve Your Move with Our Local Moving Partners
As a St. Catharines moving company, we pride ourselves on exceptional moves within the Niagara region and across the globe. Thanks to our affiliates, our team can give you peace of mind while you move—no matter where you are!
Canadian Association of Movers (CAM)
Are you wondering where to start planning for your move? Look no further! In addition to providing customers with valuable tips and insights on how to protect themselves against fraudulent moving companies, CAM is your one-stop-shop for finding qualified and professional movers in your area. Because the moving company industry is not regulated at the federal level, CAM's members are made up of Canadian moving companies, storage companies, relocation specialists, and suppliers that share a passion for ethical and credible moving services. CAM helps consumers find professional movers in their area, or overseas, that actively practice CAM's values.
We've been an accredited moving partner with BBB since 1990. BBB got its start in 1922 and, after almost a century later, is still helping consumers find businesses they can trust. BBB is equipped to help businesses build trust with their customers and will teach companies and their employees how to maintain an ethical workplace. Applying for status as an accredited business is totally voluntary. As a St. Catharines moving company, we are proud to be listed as an accredited business, and proud of our "A+" rating, too.
At Bird's Moving and Storage, our affiliation with CAM and BBB reflect our commitment to making customer security, and peace of mind, our priority. Websites like BBB and CAM also give you the authority to actively rate and file complaints against businesses that may not be upholding the standards of integrity and performance that companies should practice. So, our affiliates don't just support our reputation as a St. Catharines moving company, but give you, the customer, the transparency you need to make an informed decision about the moving company you hire. We want you to have the confidence to plan your move even before you book!
Take Your Move Further with United Van Lines and Air Miles
As a long-standing partner of United Van Lines, Bird's Moving and Storage can give you the stress-free move you want regardless of your location. Our partnership extends beyond Canadian borders to provide you with the care and planning you need to make new memories abroad. If you're looking to take the plunge overseas, check out our long-distance moving page for more information on how to get started!
United Van Lines has been a Canadian company since 1953 and its philosophy of "The Perfect Move" has been helping generations of Canadians find their perfect move at home and overseas. If you're thinking of moving abroad, or have recently been offered an opportunity to move to another country, Bird's Moving and Storage and United Van Lines will help you with the logistics so you can enjoy your experience. Our partnership has enabled us to offer you our services no matter where you're moving to. International protocols, paperwork, and transportation is difficult to understand and can be a challenge for residents to figure out on their own. United Van Lines' affiliation with us bridges the gap between your St. Catharines Moving Company (that's us!) and your new home abroad.
Because we're partnered with United Van Lines, you and your family are eligible for a special Air Miles bonus that's exclusive to long-distance moving! Let us pack your belongings while you earn extra points. It's our way of helping you not only get where you need to go but also help you make your move an adventure!
We're Stronger Together
In addition to making your move fast, efficient, and affordable, we've partnered with other like-minded companies and associations to make sure that your move truly is the best move. Together with our affiliates, CMA, BBB, United Van Lines and Air Miles, we're able to provide you with the resources you need to not only find the right St. Catharines moving company, but also one that exemplifies the standards and values that every mover should possess. And, just like our partners help inspire us to be our best, we want to be there for you when you move. Packing up your belonging can be overwhelming, but you're not alone. Contact us today for a free consultation and let us help you plan your move.
Comments