Moving Services Make it Better - Happy Holidays
December 2, 2019 @ 12:43pm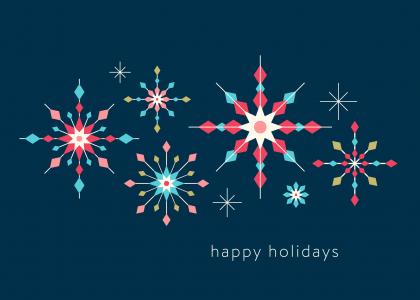 Since 1933, Bird's Moving & Storage has proudly served residential and commercial customers moving across the state or overseas. We understand that moving can be tedious work and have provided support to our clients throughout their move. We value our customers and are grateful to them for trusting us with their belongings. As Niagara's valued commercial and residential movers, we give each of our customers personalized service to meet their needs during a move.
Moving Long Distance? Need International Moving Services?
At Bird's Moving & Storage, we really take the initiative to make your move easier whether it's near or far. However, if you have a long distance move on the horizon, you may find it helpful to know that we're proud partners of United Vans Line. What does this mean for your move? A move that is economically smooth for you and your family. Each move is determined by the size and weight of your items, which means one of our knowledgeable moving consultants will take an accurate inventory of your items to give you an estimate of what you can expect to pay.
Moving overseas? As a professional moving company, we understand that a successful international move involves a great deal of pre-planning. In fact, we help numerous people move safely and dependably each year with an impeccable record to serve our customers. Our comprehensive planning guide outlines your move from start to finish.
If you're planning an international move, let Bird's Moving & Storage be your guide!
Do I Really Need A Moving Company?
Bird's Moving & Storage also provides moving solutions for the following:
corporate
local move
office moving
Hiring a professional moving company such as ours means you get accurate and expert services. You can leave the work to our moving company and focus on other aspects of your relocation. Best of all, our customers receive peace of mind with our expert team of moving professionals, who have experience navigating tight corners and tricky staircases. With the right moving professionals in place, you never have to worry if your items are in the right hands!
We are thankful to our clients and look forward to continuing to serve their moving needs throughout the holiday season and into the New Year. Not every move is predictable and sometimes a December move is simply inevitable. In the event of an immediate or emergency move, we offer services to handle the packing or unpacking (loading or unloading), which means you won't have to.
Contact us for a free in-home moving consultation and quotation today!
Every year we are thankful to serve our clients with safe and affordable moving and storage in St. Catharines and throughout Niagara. Bird's Moving & Storage would like to wish you and yours a wonderful holiday and a safe new year ahead.
Comments