Unique Niagara Moves Require Storage Solutions
March 31, 2020 @ 1:50pm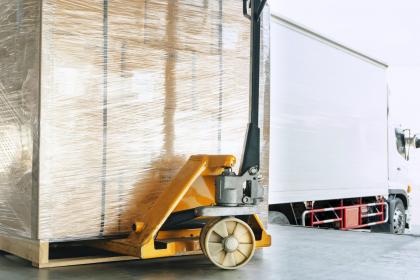 When you're preparing to move into a new home, office, or even condo, you're hyper-focused on the destination. In the flurry of excitement, you might accept closing conditions without cross-referencing moving dates. It's not until later that you realize your buyer gets possession of your place in two weeks, but your closing date isn't until next month . . . oh, brother!
But wait! Instead of calling your real estate agent at 3:00am, might we suggest giving your Niagara Moving company a call instead?
At Bird's Moving and Storage, we're prepared to weather any moving storm with you. In addition to our moving services, we're proud to offer our customers a clean and secure storage facility. Have you found yourself pressed for time as the moving date draws near? Or maybe you have some seasonal items that you just can't part with. If you've got it, we can store it! We'll take care of your belongings for as long as you need: from overnight stays to long-term tenancy, we've always got space for your stuff.
Storage you can feel good about
Our storage space is designed to make your furniture feel right "at home"! We can safely stock your belongings in our warehouse for with high level of care for as long as you wish; the warehouse is secure and tidy and capable of holding your furnishings for the short or long term.
We know that the idea of leaving your possessions at a warehouse sounds cold and lonely, but our spectacular services will impress even the skeptics! Bird's Moving and Storage is equipped with a semi-climatized warehouse that's specially designed to prevent element damage (temperature, snow, etc), as well as rodents and insects by using a professional 3rd party pest control system. Don't leave the storage of precious family heirlooms to chance: we've got the place for your treasures. Regardless of whether you're moving or simply just cleaning, our services are open to everyone. We may be a moving company, but we pride ourselves in our stability.
A few reasons why you should consider professional storage:
· 24-hour security including and up-to-date alarm system & 24-hour off site surveillance. Your goods will be guarded all day, every day! That's better security than your own home.
· 15,600 square feet of space maintained by our in-house caretakers (did we mention one of our staff has maintained the space for 30 years?!).
· Enclosed pallets ensure that your items are properly packed and sealed. We take the time to individually bundle everything from furniture to photo albums to electronics, and each item is stored in a pallet that is exclusively yours!
· Buys you time: keep your valuables with us for as long as you need by taking advantage of our short-term leases.
· Accessing your possessions is easy! Simply make an appointment with us and we'll arrange the rest.
Unlike traditional storage lockers, our warehouse employees will securely wrap and pack your belongings. Everything you own will be carefully organized and placed into your own exclusive pallets, which means you can leave the finer details to us! Storage facilities are a great option for individuals who are looking to increase space in their current home, or a safe space to wait for that moving date.
Make Bird's Moving Your Solution
Plan a visit to our facilities today and we'd be happy to have a face to face with you! We encourage customers to come meet with us to learn more about our storage offerings.
We guarantee that your stuff will want to stick around. Call us today and make Bird's Moving and Storage your solution: we've got you, and your coffee table, covered!
Comments