Steps to a Stress-Free Office Move
February 28, 2020 @ 11:04am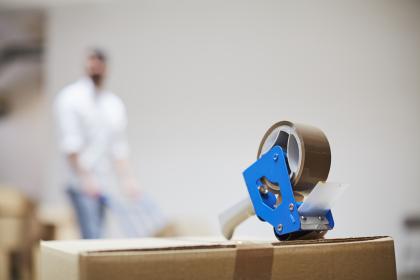 As you clutch onto your "World's Best Boss" mug, you try to envision an office move that makes you worthy of such a title. If you've ever moved into a new home, you'll know the moving process is, for the most part, made up of two parts worry, and two parts excitement. But office moving has its own set of concerns: there's the added pressure of clients, projects, meetings, and daily operations to consider.
Office moving should benefit your business rather than slow it down.
So, if you're planning on moving your office space to a brand-new location, recruit a Niagara moving company that will help you move it, not lose it!
When you're an owner or employer who's in charge of the move, you'll probably have a flurry of questions for your movers. However, you'll also want to communicate with your staff and let them know what to expect come moving day.
Here are a few things you'll want to let your employees know:
· The address of the new office
· The date of the move & expected duration of the move
· Where they can make inquiries
· Key features of the new space
· What they can take / leave
Your staff will need ample time to alert clients and contacts about the office's moving dates and will appreciate your keeping them in the loop. Let your employees know the new layout of your space and allow them to have a say with the seating chart. The office move also provides an excellent opportunity to upgrade desks, chairs, and even your décor! If certain items can be left behind in favour of an upgrade, make sure everyone gets a chance to speak now or forever hold onto their ten-year-old desk!
At Bird's Moving and Storage, we've been helping citizens across Niagara with their office moving for decades; our professional services are tailored to your corporate needs, no matter the scale. We know better than most the challenges of packing up and effectively running your business. We want you to focus on maintaining your schedule with as little stress as possible. The logistics of moving an office, and the volume of furniture and equipment, is unique to every workspace. When you need a move as professional as your business, you'll need some planning and help from the experts!
How our movers will prepare you for your office moving day:
· Make a comprehensive moving-day plan
· Complete an assessment of your office space prior to the move
· Professionally disassemble, pack, label, move, and reassemble your items
· Provide specialized equipment for your computers
· Secure, offsite storage
Moving to the new office is only half of the battle: That's why this Niagara moving company will prepare you for a stress-free move with our pack and unpack services. Enlisting the help of our packing services will ensure that items essential to your daily operations are easy to find and set-up. Other nice-to-have items won't have to be unpacked until after the office move is complete.
To expedite the unpack process, you and the moving crew should be aware of the new layout and where everything should go. It's best to call your moving company as soon as you know about the move so you can begin the process as early as possible!
Get in the mood to move!
At Bird's Moving and Storage, we've been a part of many office moving days throughout the Niagara region. YMCA Niagara and Brock University are just two of the large, corporate clients that we're proud to have helped, and we've got everything you need to make your move a success! Call us or fill out a form today to learn more about our office moving services so that you can get in the mood to move!
As a Niagara moving company, it's our mission to ensure that you retain your status as "The World's Best Boss" before and after the move.
Comments