How to Settle into Life in a New City
February 1, 2022 @ 12:00pm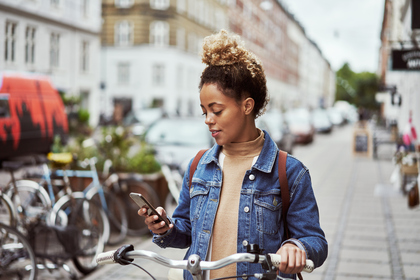 There are many factors that might motivate us to pack up and move to a new city—work opportunities, pursuing an education, or family commitments, among others.
According to a Gallup World Poll in 2018, more than 750 million people worldwide stated that they would move to a new country if they could. Since 2019, Canada's urban centres have witnessed a mass exodus as more and more people are drawn to surrounding areas—including Niagara—in search of space and affordable living.
Moving to a new place can be very exciting and present us with incredible new experiences and opportunities that would have been otherwise unavailable to us. However, the idea of starting over, as well as the process of doing so, can be extremely intimidating—sometimes even completely terrifying—at moments.
While the subject of much discussion on blogs and online forums, there is little consensus on exactly how long it takes to settle into a new city. Some respondents reported feeling at ease within one to three months, while others said it took up to a year or longer. In any event, the key to acclimating to your new environment is having the right attitude.
So, without further ado, here are some tips and suggestions for immersing yourself in your new environment (and for taking care of yourself during this challenging process!)
Start saving now
How much money should you save in anticipation of moving? The answer is not as simple as you might think.
As a rule, lifestyle blogger The Expater suggests saving a minimum of three months' living expenses if you're moving without a job, factoring in additional costs for things like furniture, appliances, take out dinners, and unforeseen expenses. Even if you have a position secured, it is still a good idea to arrive with some savings to float you until your first paycheque is deposited!
Plan extensively in advance
The Unconventional Route suggests researching your new home extensively, so you can be fully informed and excited upon your arrival.
But where to start? Read guidebooks, blog posts, or even fiction or non-fiction books, watch movies and television shows, especially if produced natively, connect with friends on social media or turn to online message boards for tips and advice, and compile a list of sites you'd like to visit and places you'd like to eat in advance of arrival.
Be patient
After the initial frenzy of unpacking wears off, it is perfectly reasonable to feel like you have made the biggest mistake of your life and that you will never make another friend as long as you live.
But, as blogger Emma Whiley at Kindred reminds us, this is a totally normal part of the process. Her advice? When these feelings start to creep up, don't panic. Take comfort in knowing that many people before you have been in your position, felt similar to how you feel, and that these feelings will almost definitely will pass!
Say yes to new experiences!
If you are seeking the fully cinematic new city experience—making friends, falling in love, landing your dream job and apartment, although not necessarily in that order—you must actualize it.
Don't be afraid to put yourself out there, push beyond your comfort zone, accept invitations to parties, attend public events, throw coins into fountains. Remember—Carrie Bradshaw was able to live the Carrie Bradshaw lifestyle because she didn't sit around binge watching reruns of Sex and the City on HBO!
But stay in touch with old friends
While some blogs advise cutting all ties with your old city, it is important to remain connected with friends and family, even if you can no longer skate across town to see them.
Staying in touch with old friends can help to ease the transition while you make new ones, as well as help to stave off loneliness in the interim. With modern technology being what it is, your besties are only a phone call, e-mail, FaceTime, Skype, or Zoom away and they probably miss you as much as you miss them. So, why not give them a call?
Take a load off
Moving to a new place is difficult enough. You don't want to be preoccupied with moving-related stresses. So, why not let Bird's Moving and Storage share the load?
Our team is ready to help you get settled into your new home, no matter where it falls on the map. So, give us a call or visit our website to book your free in-home consultation today.
Comments