Moving Overseas? Here's What You Need to Know
April 1, 2022 @ 12:00pm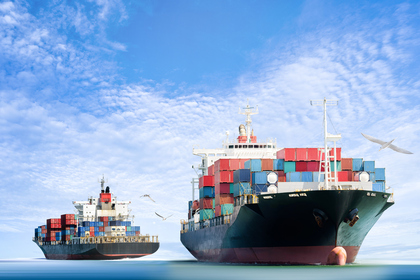 Moving abroad can be a great opportunity, but the reality of doing so can be extremely intimidating.
As a leading St. Catharines moving and packaging company, we're here to help. We've put together a list of some tips that will help you coordinate your overseas move.
Visit in advance
Visiting your new home before your official move can allow you to experience the culture first-hand. Unfortunately, this isn't always possible. If you're unable to visit before you move, this next tip is for you.
Research, research, and then research some more
Moving abroad means you're going to be exposed to an entirely new way of life. Language, currency, and customs are just a few of the things you'll need to research before heading off to your destination country.
Make sure your passport, visa and other important documents are ready
There are several documents you need to sort out before boarding the plane. First, make sure your passport is valid. If your passport is expired, give yourself plenty of time to renew it as it can be a lengthy process.
Next on the list is applying for a visa. There are a few different types of visas you can apply for, so make sure the one you're applying for is suitable. Like applying for a passport, obtaining a visa can take a bit of time so make sure to give yourself plenty of it.
Other documentation you should consider bringing with you is your birth certificate or adoption papers, social security card, driver's license, and any other documents you deem important.
Save money
Moving abroad with little to no savings is a no-go. Some of the initial costs include plane tickets, housing, international shipments, and a visa application. You should also plan for surprise expenses and unexpected complications that could quickly derail your finances.
Stand by the old tip of having a minimum of six months' worth of savings when moving abroad.
If you're still feeling anxious about your financial situation, you can also research the country's exchange rate and cost of living and work out a monthly budget plan.
Look into healthcare
Even if the country has an efficient public healthcare system, it could take a while before you're eligible to access it. To ensure you're protected, we recommend researching health insurance providers to ensure you're covered on arrival.
Prepare for culture shock
Your new life abroad is going to be completely different from the one you're used to. This will cause you to develop an unexpected desire for all the things back home.
There are several ways you can prepare yourself for this, like reading up on your destination, remaining patient with yourself, and befriending people you meet. The sooner you become accustomed to your new surroundings, the better your experience will be.
Downsize your possessions
As Susan Heller once said, "When preparing to travel, lay out all your clothes and all your money. Then take half the clothes and twice the money."
Travelling light is key when moving abroad as the less you bring, the cheaper your shipment will be.
When deciding what to pack, think like home organizing guru Marie Kondo and ask yourself, "Does it spark joy?" If it doesn't, chances are you don't need it.
If you're still struggling to figure out what you should leave behind, consider the cost of shipping each item and compare this to how much it would be to buy it once you arrive in your new country.
Decide on sea or air freight
Deciding between sea or air freight shipping can be difficult. While sea freight is usually 12-16 times cheaper, air freight allows you to get your items significantly faster. Through our affiliation with long-distance movers, United Van Lines, we're able to provide a quote for whichever arrangement you decide.
Learn the language
Unless you're already fluent in the language of your new country, you should consider learning as much as you can before you depart. If you happen to be moving to a country where English is the first language, we recommend researching some of the slang and dialect of your new town.
Next steps
Regardless of where in the world you're moving, Bird's Moving and Storage can help! Let us make your as seamless as possible. Call us at 905-682-2646, 1-800-263-2479, or contact us on our website, HERE.
Comments